An Outrage Happening In Canada Because Of Rapper "Nyhtmare"
Canada's Cringecore Creator Has New Shocking Album.
Nyhtmare has now released his new project, "Project 666". He calls it "Cringecore".
Why Cringecore? With the incorporation of all his real life samples, eerie and ambient effects, different languages, extreme distortion and the overall disturbing feeling the album gives, it is the most shocking thing we have heard since Mayhem. The project includes "Destroy Your Headphones" and "Zhivot Bolit" which all have different artists from around the world. Nyhtmare described this project as "A representation of his current physical feelings' ' Project 666 is not the only music he has released, as his single "Seppuku" and "Flesh For A Feast' ' have been getting heard lately. With the release of Project 666, Nyhtmare has started selling merchandise, including the first limited edition animated character on a shirt, and more. Everything available now.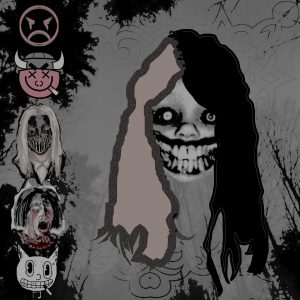 Do you know what you get when you are inspired by today's artists like Triplesixdelete, Ghostemane, Nascar aloe, and Gorejit? A nightmare.
Jacob Royea has been releasing music under Nyhtmare since 2019. As one of the genre's founding fathers, Nyhtmare has created a gruesome mix of experimental horrorcore/rap, and with over-the-top edm type bass it is a flawless mix.
Track List:
Destroy Your Headphones (feat. diklordefenil & Oyashiro Sama)
Knife To Meet You (feat. lilrahnera & KVXS)
At War With Myself
Zhivot Bolit (feat. triplesixdelete & doublefour)
International T******** (feat. Hellxn & Prodbyfallen)
Chamber of Puke (feat. GXNJÜLAFLARE)
Follow Nyhtmare on Twitter, Instagram, Spotify and Beatstars.