Back from his east-coast Australian tour as a supporting act for legendary Australian Rapper Fortay, Oort Cloud Productions is excited about their upcoming releases for switch1eighty in the year 2023.
His album Iconoclast caught the attention of New Jersey native Chino XL and the guys meet up in Los Angeles California and laid down a track which is certain to get the attention of hip hop fans around the world with its hard hitting beat, well thought out lyrics and clever word play that you would only expect from these respected artists.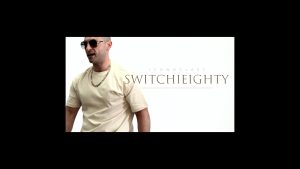 I spoke with switch1eighty and asked him what it was like to work with Chi and this is what he had to say "I was just trying to act as chilled as possible man and hoped that Chino couldn't tell how excited I was to be in his presents despite my jittering movements, high pitched voice and sweaty palms G hahaha".
The artist continued to say that he believes Chino XL brought out his best work and that the verse switch1eighty recorded with him may have been his best yet.
Oort Cloud Productions and switch1eighty also intend to release at least three more music videos in 2023 and plan to give back to his local fans by scheduling multiple live shows across New South Wales and Australia.
Stayed Tuned.
Written by Nathan York
If you'd like to remain up-to-date with what Oort Cloud Productions and switch1eigty are up to be sure to click the below link.
https://www.youtube.com/c/OortCloudProductions
https://open.spotify.com/artist/6iXXbW3ybad7Lvgf6Smc44?si=5653042addaf47cc
https://music.apple.com/us/artist/switch1eighty/1488289566
https://www.instagram.com/switch1eighty/
https://www.instagram.com/chinoxl/