BOSTON, Mass. — Dr Jaymz, a British artist now living in the USA, releases the world's first EDM remix of "Blinded By Your Grace," made famous by UK Rap sensation Stormzy. What makes Dr Jaymz' remix so special is that it offers listeners a vibrant dance music experience, without losing the original song's faith-filled meaning that made it memorable in the first place.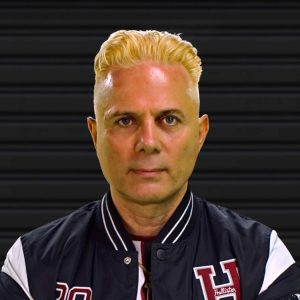 The introduction sets the mood right off the bat, revealing Dr Jaymz' penchant for energetic EDM rhythms, dynamics, and infectious electro melodies. In addition, the song is well-executed, with a great performance captured from the artist and a very focused approach to its production. If you like the sound of artists such as Avicii, The Chainsmokers and ILLENIUM, "Blinded By Your Grace (Dr Jaymz Remix)" will be right up your street.
Supported by lush gospel harmonies and a soulful lead vocal, the song's sound design has ambient synth textures and a hard-hitting beat that blossoms into an energetic drop, reminiscent of hits by Joel Corry. Although the beat hits harder than in the original version, the melodies still retain the trademark dreaminess that made the original song stand out.
"My goal is to continue releasing music that conveys a message of love and hope to all generations, but especially the younger generation because they are facing unprecedented struggles" – Dr Jaymz
This new release competes with some of the finest artists in the dance music scene today and is a true indication of what Dr Jaymz brings to the table. Blinded By Your Grace (Dr Jaymz Remix) is currently available on all digital streaming services. Dr Jaymz is the first missionary to become an EDM artist and is available for on-camera print and radio interviews.
Song: https://lnk.to/drjaymz-blindedbyyourgrace
Socials: https://linktr.ee/drjaymz