Victoria Fragoso's latest double-sided release is imbued with creative lyrics and heartfelt instrumentation – a colorful slice of Indie Pop and one people won't forget.
Picture a summer night drive with the windows down, lights glowing in the distance over a body of water. The air is thick with tension, but in your heart – you are fearless.
This, too, describes the night Victoria Fragoso saw the words "love goes free" graffitied on a fence on the streets of Tacoma, Washington. Her latest release is driven by the notion of this unexpected spark, taking listeners on a journey of heartfelt self-discovery where fear meets courage.
Making its premiere on September 1st, 2022, the double-single is inspired by the 60's and 70's practice of printing a two-sided vinyl record. "Love Goes Free" serves as the A-side, and "Nonversations" is on the flip.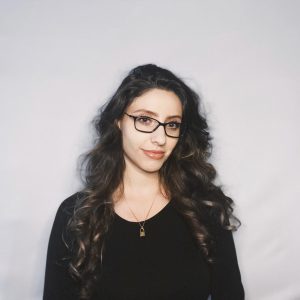 Stylistically, Victoria's discography has ebbed and flowed between genres, though this release hones in on her adoration for Indie Pop. Characterized by graceful piano lines and chord progressions, imaginative vocals, and a luxurious bed of acoustic rhythm guitars and beats holding the groove down, Victoria's take on the genre is fresh and invigorating.
Love Goes Free will be out on September 1st, 2022, and available to stream and purchase across all major platforms. Fans can also hear Victoria perform live music and interview independent artists every Tuesday on Instagram (@ToyaMakesMusic) at 5 PM PT. For media inquiries, including interviews and all things press-related, please email [email protected].

Media Links Below:
Instagram: https://www.instagram.com/toyamakesmusic
YouTube: https://www.youtube.com/victoriafragoso
Twitter: https://twitter.com/toyamakesmusic
Facebook: https://www.facebook.com/toyamakesmusic
TikTok: https://www.tiktok.com/@toyamakesmusic
Spotify: https://open.spotify.com/artist/6pzbmpRTYP5LOmCY1mA0XF
Apple Music: https://music.apple.com/us/artist/victoria-fragoso/1465004717
Bandcamp: https://victoriafragoso.bandcamp.com