The Naked Ambition Of Lovari.
Lovari releases his new album NHBX on June 24th. It is encompasses an EDM & House theme throughout the entire album. The lyrics contain all truthful accuracy of Lovari's personal experiences, including sobriety, cancel culture, romantic experiences, physical altercations, and spiritual faith. The abbreviation stands for No Holding Back. Lovari recently performed the lead single, "Keep It Movin"  at Celebrity Boxing in Atlantic City, NJ.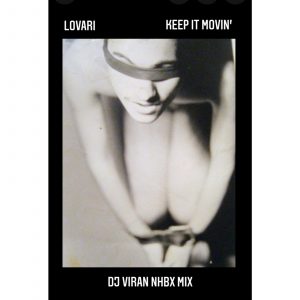 Lovari's court case was the topic of a Judge Jerry Springer episode that aired in May. Lovari will also appear in six horror films, all due for release later this year, including "The Barn 2", "Terror Toons 4" and "Appetite For Sin".
Lovari's previous album "Moment Of Love" reached #2 on iTunes USA Electronic Chart and Top 30 on iTunes USA Pop Albums Chart. It's lead single "No Day Like Today" reached Top 25 Billboard Dance Club Play Chart and #1 on Billboard Dance Breakout Chart.
Listen to "No Holding Back", the lead single from "NHBX" here:
Social Media Links:
www.instagram.com/lovariofficial
www.facebook.com/lovariofficial