On the 29th October 2021, New York based producer Chris Padin came back with a bang, releasing EDM house banger "Loosing My Mind", featuring guest vocals from Georgia Rose.
The track follows the catalogue of Chris Padin's other music, with "Loosing My Mind" being a passionate ode to the confusion that love can bring. The track opens with a pounding bass line before a reverse cymbal introduces a transfixing bass line alongside Georgia's vocals, who is best known for her appearance on Bravo's reality series "Below Deck". Georgia joined the track eagerly after being messaged by Chris over Instagram who had seen an episode of "Below Deck" featuring georgia's vocals.
The style of "Loosing My Mind" is something completely different to the alternative/indie genres that she is used to, however Georgia took on the challenge, and wrote and recorded the lyrics herself after Chris stated she would sound "amazing on a deep house track".
Chris Padin himself has had a wealth of successful tracks prior to this one, first beginning his career at the age of 16 working as a DJ at house parties. From this, he evolved into creating his own EDM tracks, eventually releasing them via Distrokid. Chris' efforts have not been in vain, as he has been able to reach over 300,000 streams on Spotify with his most popular track "Hold Me Closer". Other successful releases include tracks "Lunar" and "Alpha", the latter of which has gained over 200,000 streams on Spotify.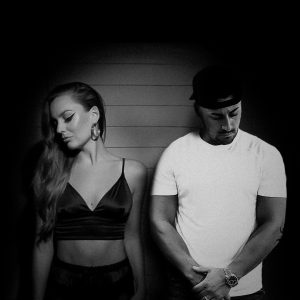 Chris' biggest musical inspiration comes from Avicii, whose music has inspired countless of new and emerging EDM and dance artists throughout the years. Chris stated in an interview with 1001tracklists.com that he believes that Avicii's mixture of country and EDM sounds was 'genius and creative". Despite being an unsigned artist, Chris has got high hopes for the future, with a new release coming via Ensis records in March. Apart from stating that the track will feature a male vocal, the producer has kept tight lipped about this song, so it looks like we will have to wait and see what comes next!
"Loosing My Mind" is available on all major streaming services, including Spotify, Apple Music and Amazon Music. You can also check out the official lyric video for the track by clicking here. To keep up to date with all of Chris' latest releases and projects, be sure to follow him on Facebook, Twitter and Instagram.