My Name is Sharmila and I am from Holland. I think I was named after the Anshar, I am singer / song writer. https://en.wikipedia.org/wiki/Anshar
Q: What got you first into music?
In my childhood I listened to many artists from the 80s and 90s. I took dance lessons for 8 years and I was always busy listening to music and dancing every day until I couldn´t stop. Then I started writing my own songs and took vocal lessons.
Q: I think, more than anything, that your SoundCloud listeners are hoping for something new from you. So what's on the horizon?
In 2018 and 2019 I wrote new songs for my album "DNA Damage", but my country Holland stopped me from doing what I love since 2012. The truth should get out once and for all. My 25 year old daughter Tanisha and me have been assassinated from 2012 until she died on April 3 2021 and until present it´s still happening now. So if I die it´s not an accident, it´s murder by the white Aryan race. For many years we fought against the forces of darkness in Holland. Tanisha and me should always have been inviolable from what I believe, she deserved the Crown that´s for sure.
In April I lost my sweet angel daughter Tanisha who was the most amazing young woman on the planet, she had a heart of gold and many  creative talents. We always got along very well and our bond as a mother and daughter was always very strong. Tanisha was my only child and I loved her more than anything in this world and always will.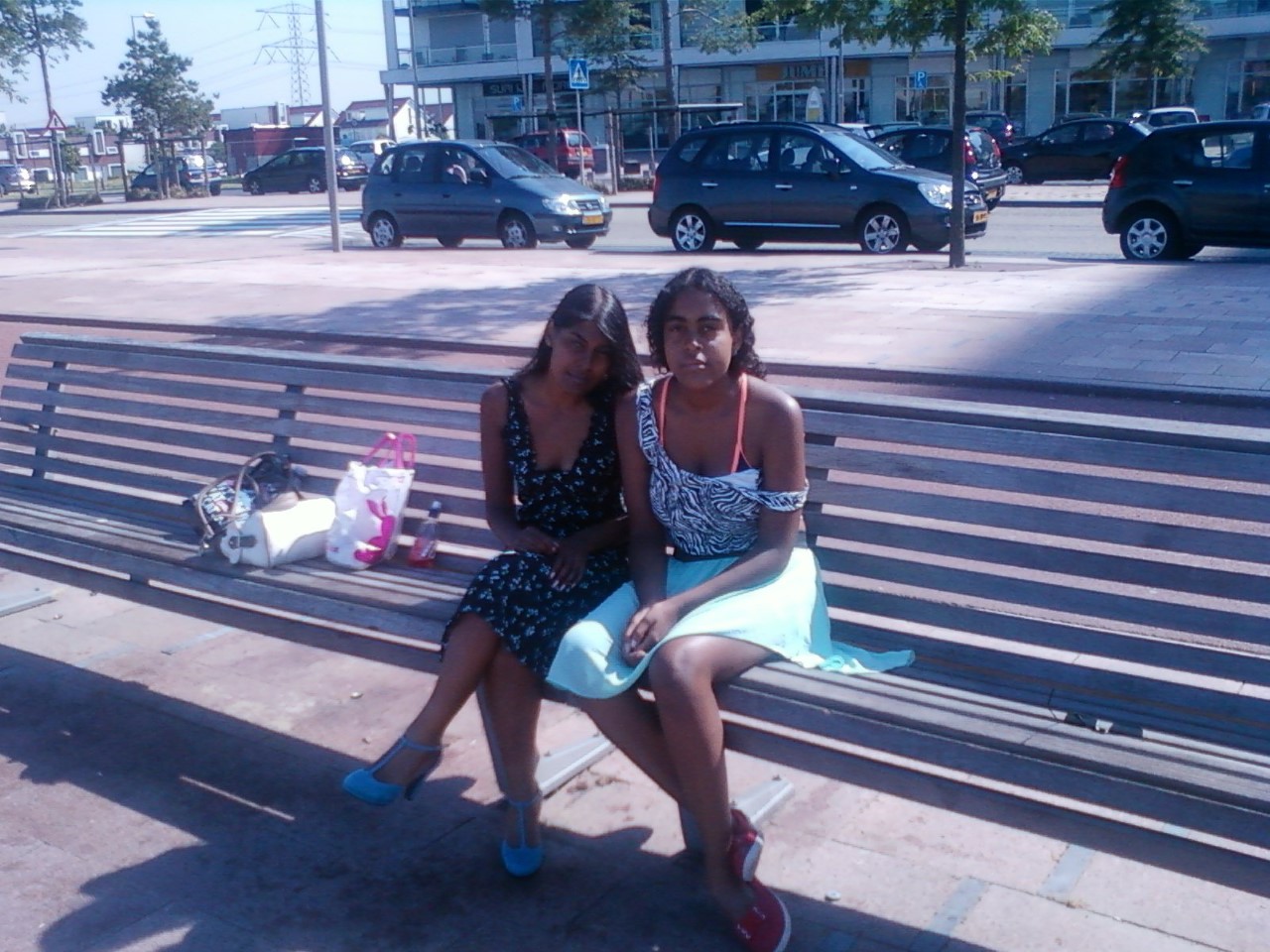 That Tanisha died didn´t happen all of a sudden. Yes we´ve been sick from drinking unsafe tap water in Holland, but one should know that my own country started a war against us long before corona. I was always a single mother and our life seemed more to be like the I am number four movie and I asked myself ´is this really happening??´Racism is deeply rooted in Holland but what was happening here goes a lot deeper. While I was busy helping refugees the Netherlands made me a refugee myself, hundreds of times. They hunted us down for many years. They locked up my daughter for about 2 years and me for 5 years and took my phone for 2.5 years. It became clear to me that Holland doesn´t like women and they have zero respect for single mothers and their children. For this reason I am not performing in Holland anymore, Netherworld is responsible for the death of my daughter and they should leave me alone. They who did us wrong will get what they deserve, Heaven will decide.
Tanisha and me were not allowed to live in peace together and they who did all that should be ashamed for eternity. Holland doesn´t deserve to be entertained, so i focus on other countries to perform.
Holland is ungrateful for everything I did. Instead of saying hey thanks Sharmila for performing for free every time and for working in children homes, women shelters and with refugees for decades they gave me the kill shot in 2014, 2015 and 2016.
Besides violating our human rights and women rights, Holland violated IVESCR violation of our economic social and cultural rights 2012 – 2021. I was not allowed to say that I am an artist for 5 years. They caused me a stroke in 2014 because I said so and i still have injuries from their attacks on my person.
The cities Rotterdam and Vlaardingen are involved.
Q: Let's talk about "All I Want," it's got thousands of plays. What was the inspiration behind that song?
I wanted to create a danceable pop song for a wider audience for people with all types of backgrounds and it´s always good to be believe in love.
Q: Can you describe your creative process?
Lyrics often pop up in my mind along with a melody.
What about major influences? I hear a lot of dance music and hip-hop, but there also seems to be some other flavors in there.
I write songs from pop, r & b, dance to hip hop. my 2nd upcoming album has a new sound.
Q: What about live performances?
In 2018 I opened for boyband O-Town in the U.S. With my daughter Tanisha I wanted to travel the world. She always deserved the best as the Avion princess angel that she was. No matter what the forces of darkness did to us, I continue music and will perform again. As I mentioned before if something happens to me I am murdered just like my daughter by the Dutch mafia
I´m performing when there´s a no vaccine policy, because I believe all vaccine are murder. The human body especially the woman body is something sacred and should be treated as such.
https://billboardworldmusic.com/unsafe-tap-water-kills-hollands-famous-pop-singer-sharmilas-young-daughter-tanisha-chandenie/
Q: What is one message you would give to your fans
To my fans I just would like to say thank you for listening to my music and supporting me in this difficult time. Never stop questioning, also investigate silent weapons for quiet wars. Be true to yourself, stick to your morals and values and raise your frequency.
In a country where there is no freedom of thought and expression they have many secrets to hide. And don´t you think it´s weird that as a Dutch artist no Dutch media ever picked up on the news about my music and about the death of my 25 year old daughter Tanisha? They only mention ´white news´ and there must be something different about us that we´ve been assassinated all those years.
Q: Where can people find out more about you?
I believe my name Sharmila was named after the Anshar.
Tanisha means ´worthy of praise´.
Catch me on this below link:
https://soundcloud.com/sharmila
https://www.bandsintown.com/a/7916032-sharmila
https://www.youtube.com/watch?v=WkJh1PklAyc
https://www.youtube.com/watch?v=lQ0W9aqgNWc