The Harlem soul-master's latest is a reminder of the unifying power of music.
  Since bursting onto New York's thriving Neo-soul scene, Dave Tony has won critical praise and a devoted fanbase, while appearing alongside artists including Lady Gaga and Pattie Labelle.  His newest release is his most accomplished to date, showcasing the vocal virtuosity and irresistible charisma that have brought him to the brink of stardom.
Tony's voice emerges like a beam of light on opening track 'Illusion.'  Moody and mysterious, the track's soul searching vibes set the tone for the entire EP.  But the magic truly begins on 'Monotony.'  An intricate production with an instantly memorable hook, 'Monotony' is a glimpse into the mind of a thoughtful artist trying to use his gifts to make the world a better place while dealing with the struggles of a day-to-day routine.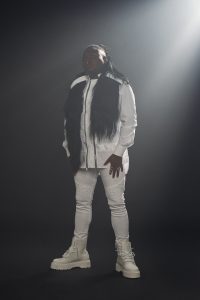 'Verity' incorporates a seductive trap beat, while the evocative 'Turmoil' reveals Tony's softer side.  By the end of the epic closing track 'Try Me,' listeners will be ready to listen again from the beginning right away.  'The Truth' is a powerful statement from one of the most vital young voices in music today.
'The Truth' is available everywhere Nov. 12, 2022
 Contact:  [email protected]
IG: @DaveTonyMusic
FB: @DaveTonyMusic
TikTok: @DaveTonyMusic