Luna Sterling, an up and coming Australian performing and recording music artist originally from Burleigh Heads, today released her new electro country pop single, 'Burning Down' has streamed over 10,000 Spotify plays in the past few days already. Inspired by her love of Queensland, the official music video was filmed here late last year and post production took place in Hollywood, California.
Luna's latest song is inspired by her love of Queensland's diversity, from the beaches to the outback, all available within a few hours drive. "Queensland is unique and beautiful and deserves to be internationally recognised" she said.

"I dreamed of creating a cinematic Australian music video showcasing Queensland for many years. It took time to create the right song. I'm proud of this track and happy with the response so far. It was a community effort with many Gold Coast artists and professionals assisting in the process. The learnings I gathered from the Gold Coast Coomera TAFE where I studied a Diploma of Music were invaluable to my career progression. Studying at the Gold Coast Tafe gave me access to expert recording facilities, teachers with real life music experience and students who I could collaborate with on a level beyond my expectations."
Already achieving over 900 YouTube plays and 1000 Apple Music downloads, Luna is excited about where this new track has the potential to go. It will be interesting, she says, if this is the response after only a few days of its release.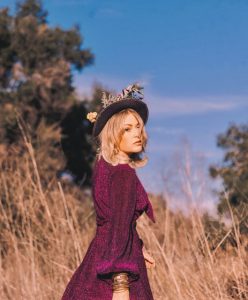 "I'm incredibly grateful I've been able to travel the world, create and perform music with the skills and foundation the Queensland TAFE offered me. The facilities at the Coomera Gold Coast TAFE are world class. The teachers are incredibly professional and should be recognised for their contribution to the development of new Australian music. I'm proud as a Gold Coast girl that artists have the ability to access this level of music professionalism in Queensland. It really is world class".
After recording with TAFE colleagues in Burleigh Heads, Luna flew directly to Los Angeles to complete her new Burning Down official music video and is now on tour in Mexico where she resides for part of the year in Puerto Vallarta, Mexico. Managing to continue her music dreams throughout covid, she says, was the biggest challenge of all; but one she was willing to fight for.
Her new song, Burning Down, is available to stream on Spotify, view on Youtube and download on multiple platforms including Apple Music.
For more information visit : https://linktr.ee/Lunasterling
or contact Luna directly on 0477710137 between 9am – 1pm
Press shots are included and the music video is available to view at